October 23rd, 2023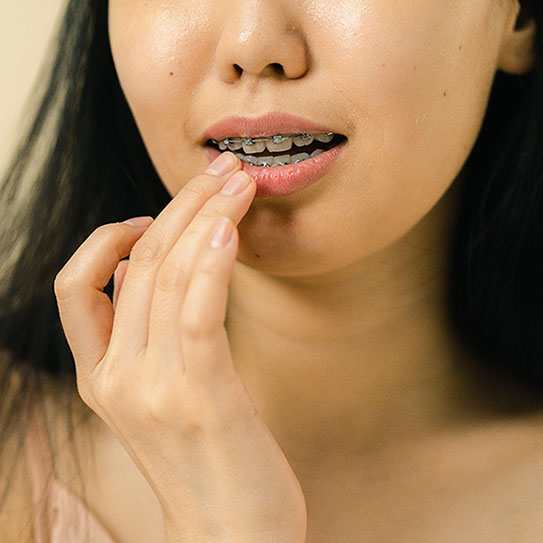 "HOW CAN I FIND braces near me?" is a question many are asking themselves in Denver. When it comes to achieving a straight and confident smile, finding the right orthodontic care is essential. Choosing the best affordable braces near you in Greenwood Village (convenient for Denver patients) can be a manageable task with the right approach. Here are some steps to help you make an informed decision:
1. Research Local Orthodontists
Start by researching local orthodontists in Greenwood Village. Look for experienced professionals with a strong reputation for providing quality care. Reading online reviews and asking for recommendations from friends and family can be valuable.
2. Schedule Consultations
Once you've identified potential orthodontists, schedule consultations with them. During these visits, you can discuss your specific needs, treatment options, and, most importantly, costs. A reputable orthodontist will be transparent about pricing and help you explore affordable options.
3. Understand Treatment Options
Orthodontic treatment comes in various forms. Understand the different treatment options available and their associated costs. Some orthodontists offer flexible payment plans to make treatment more affordable. Our practice in Greenwood Village (convenient for patients in Denver) offers traditional braces, clear ceramic braces, and clear aligners (including Invisalign).
4. Inquire About Insurance Coverage
If you have dental insurance, check with your provider to see if orthodontic treatment, including braces, is covered. Understanding your insurance benefits can significantly impact the affordability of your treatment.
5. Explore Payment Plans
Many orthodontists offer payment plans that allow you to spread the cost of treatment over several months. Inquire about these options and discuss what works best for your budget.
6. Ask About Discounts or Specials
Some orthodontic offices offer discounts or specials for specific types of treatment or for paying in full upfront. Don't hesitate to ask about any ongoing promotions that might help you save on the overall cost.
7. Consider All Costs
When evaluating the affordability of braces, consider all associated costs, including initial consultations, X-rays, adjustments, and any potential emergency visits. This comprehensive view will give you a clearer picture of the total expense.
8. Trust Your Instincts
Ultimately, choose an orthodontist who not only offers affordable options but also makes you feel comfortable and confident in their care. Trust your instincts, and select a professional who listens to your concerns and provides a customized treatment plan.
Braces Near Me in Greenwood Village and Denver
Remember that orthodontic treatment is an investment in your oral health and self-confidence. While affordability is important, prioritize the quality of care and the expertise of your chosen orthodontist. With the right guidance and a well-thought-out financial plan, you can achieve the smile you've always wanted without breaking the bank.
When searching for affordable braces near you in Greenwood Village, consider contacting our experienced orthodontic team. We're dedicated to helping you achieve your orthodontic goals while keeping your budget in mind. Schedule a consultation with us today to explore your options and start your journey toward a beautifully aligned smile! You can learn more about us by checking our business page, and make sure to get directions before heading our way.
We can help you get the straight smile you deserve!
Top image used under CC0 Public Domain license. Image cropped and modified from original.
The content on this blog is not intended to be a substitute for professional medical advice, diagnosis, or treatment. Always seek the advice of qualified health providers with questions you may have regarding medical conditions.