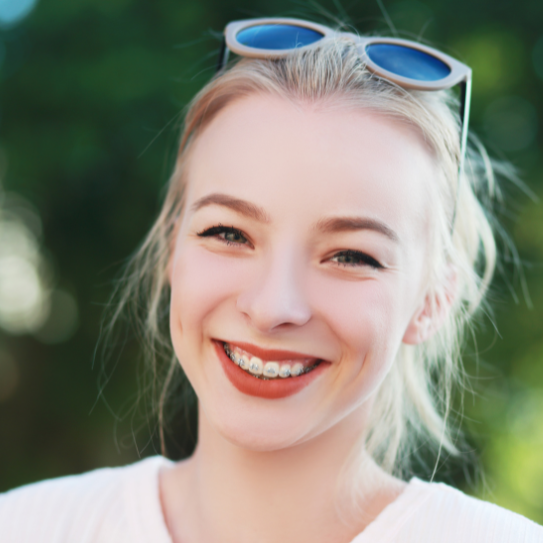 When we think "orthodontics," we automatically picture an awkward teenager with a mouth full of metal. But these days, it's not only children and teens that get braces. More adults are getting braces than ever before. An estimated one in five orthodontics patients is an adult?
It goes to show that it's never too late to go for the smile of your dreams. If you have some reservations about adult orthodontic treatment plans, read on for valuable tips.
Keep Your Eye on the Goal
It is inconvenient but true; sometimes, we have to do things we don't necessarily enjoy. It is just part of being a responsible adult.
We put in the hours at work to have the paycheck at the end of the month. We sometimes dread working out, but it helps keep us fit and healthy in the long run. Braces are the same - a bit inconvenient, but a means to an end.
Focus on the future, and know that your adult braces are working to straighten your misaligned teeth and achieve the smile of your dreams one day at a time. The short period spent wearing braces will be worth it.
Besides, crooked teeth and a bad bite are prone to tooth decay. Having braces improves oral health. Be proud that you are making progress in improving your health and appearance in the long term.
Rock your New Look!
Your smile is a critical element of expressing yourself and reflecting confidence, so don't wait for your treatment to be over – smile confidently. People will look past the braces and see your beautiful smile shining through.
Wearing braces does not change the simple fact that you are still your unique self. Don't let dental care hold you back from the activities you love and the person you are. Just be your old self, and you'll soon feel that way!
Be inspiring to other adults who might also be considering getting braces themselves. They'll likely feel encouraged by seeing you.
Care for Your Braces
Braces do require a bit of extra work. Keeping your braces sparkly clean is a massive part of your treatment. Brush after each meal to reduce food particles and plaque sticking to your enamel, metal brackets, and archwires.
Carry a small bag of essentials in your purse, car, or office. Always have a small toothbrush, floss, travel-size toothpaste, and a mirror to ensure you're good to go. Knowing your teeth and brackets are squeaky clean, you can't help but feel more confident.
Know Your Options
As an adult, you get to choose the best type of braces for you. You don't have to settle for traditional metal braces at our orthodontic practice. Know that you have options at Iritani. We provide the following orthodontics treatment options:
Clear braces
Ceramic braces
Self-ligating braces
Lingual (behind the tooth) braces
Invisible braces
Traditional metal braces
So, remember your goals, rock your smile with confidence, care for your braces, and consider your options. The time will speed by. Don't wait any longer to get your perfectly straight teeth; it might just be one of the best decisions of your life!
What is my Next Step for Orthodontics in Greenwood Village, CO?
If you are looking to get orthodontics and live in or around Greenwood Village, Colorado, schedule a consultation at Iritani Orthodontics. We have a state-of-the-art orthodontic practice and take pride in creating beautiful smiles.