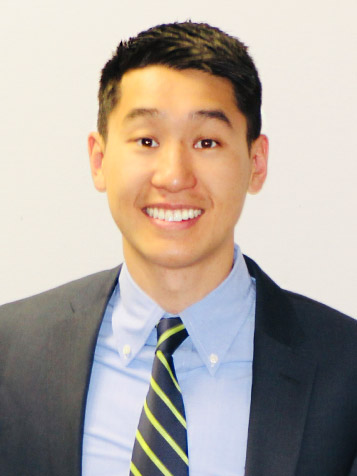 Dr. Matt Iritani has always wanted to be a dentist. In fact, before he could sign his own name, he used crayons to draw a picture of himself as a dentist, one day hoping to practice with his mom and dad. That dream became a reality when he graduated valedictorian from the University of Colorado School of Dental Medicine.
While in dental school, Dr. Matt was inducted into the dental honor society Omicron Kappa Upsilon and recognized by the American Association of Orthodontists and the American College of Dentists. Dr. Matt attended his orthodontics residency program at the University of Colorado School of Dental Medicine where he graduated as resident of the year and was asked to teach as a part-time faculty member. He also completed an additional fellowship in Invisalign and other clear aligner systems and is board certified by the American Board of Orthodontics.
Dr. Matt grew up in the Greenwood Village area and attended Cottonwood Creek Elementary School, Campus Middle School, and Cherry Creek High School, where he was student body president, state champion in Lincoln Douglas debate, and a swim team captain. He had the opportunity to attend the University of Denver on a Boettcher Scholarship, and he was involved in the Pioneer Leadership Program.
Dr. Matt enjoys giving back to the community, having volunteered at a student-run dental clinic in Aurora, the Children's Hospital, and throughout the metro area with the Boettcher Foundation. He also served on the board of the Japanese American Citizens League. Dr. Matt is a diehard skier, enjoys playing basketball, and runs marathons in his spare time.
Honors and Awards
American Board of Orthodontics board-certified orthodontist
CU Orthodontics Resident of the Year
American Association of Orthodontists Award
American College of Dentists Student Professionalism and Ethics Award
Omicron Kappa Upsilon Dental Honor Society William S. Kramer Award
American Academy of Oral and Maxillofacial Radiology Award
Dr. Barry Beauvais / Special Care Dentistry Association Award