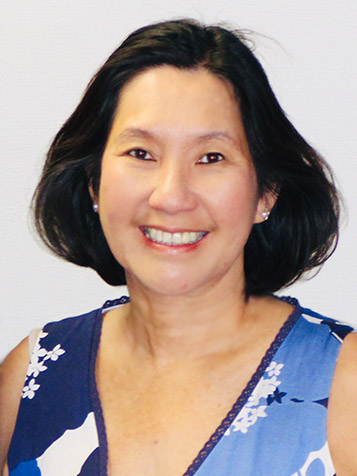 Dr. Patra Watana is a pediatric dentist in Greenwood Village who specializes in providing high-quality dental care to infants, toddlers, adolescents, and special needs children.
Dr. Watana has been practicing pediatric dentistry in the Denver Metro area since 1989. She completed her dental degree at Fairleigh Dickinson School of Dental Medicine in New Jersey, and received her postgraduate training in pediatric dentistry at Eastman Dental Center in Rochester, New York. Dr. Watana taught part-time at the University of Colorado School of Dentistry as a clinical assistant professor for six years.
She is very passionate and dedicated to the field of pediatric dentistry. Because of her love and understanding of children, Dr. Watana enjoys the challenges and rewards of working with children. Her goal is to create a quality dental environment that is joyful and fun for the new generation of children who enjoy going to the dentist.
Dr. Watana is married to Dr. Mark Iritani, an orthodontist. Together they have two children, Matthew and Megan. She has been selected multiple years as one of Denver's Top Pediatric Dentists by 5280 Magazine. She is on the staff of The Children's Hospital and Centrum Surgical Center, which is part of The Health One Group. She enjoys spending time with her family and doing outdoor activities, especially skiing, hiking, and watching her kids play sports.
Dr. Watana is a member of many professional associations, including the:
American Dental Association
American Academy of Pediatric Dentistry
Colorado Dental Association
Colorado Academy of Pediatric Dentistry
Metro Denver Dental Society
Southwestern Society of Pediatric Dentistry