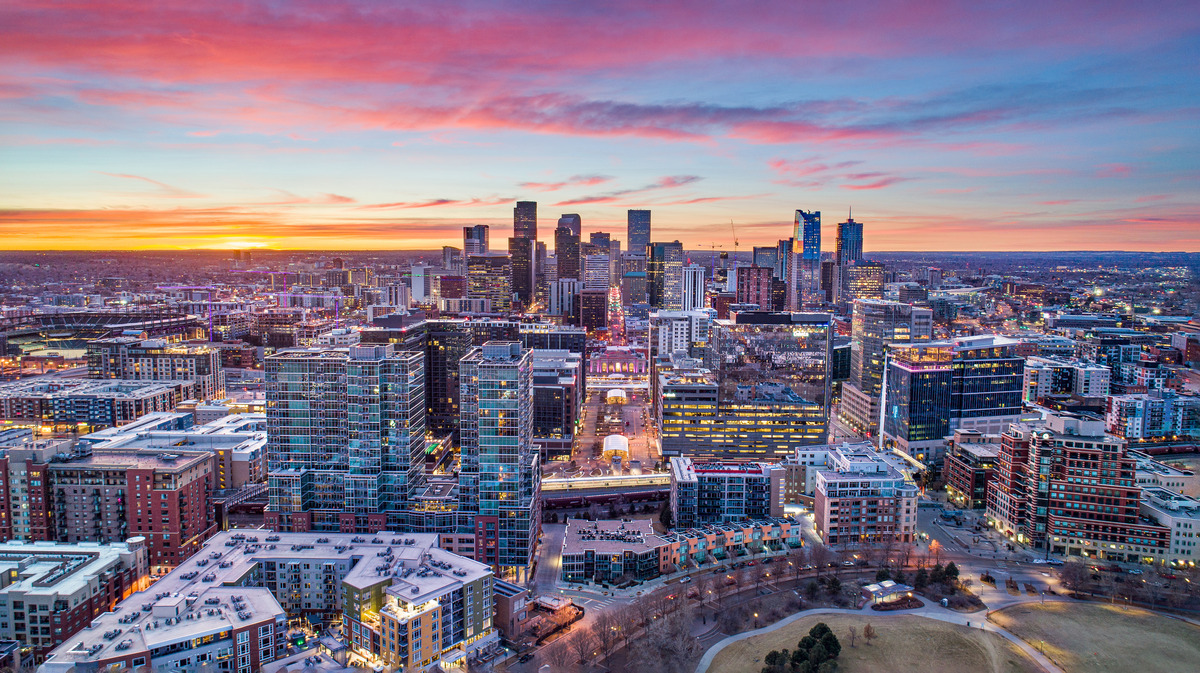 Welcome to Patra Watana Pediatric Dentistry & Iritani Orthodontics, your premier destination for exceptional pediatric dental and orthodontic care in Denver, CO, situated within the vibrant Denver Tech Center. We recognize the pivotal role of oral health in a child's development journey. We are dedicated to guiding you every step of the way.
Drs. Mark Iritani, Patra Watana, Matt Iritani, and Megan Iritani lead our practice, harnessing the latest strides in pediatric dentistry and orthodontics. Our foremost aim is to create an atmosphere of comfort and delight for your child. Understanding the significance of instilling proper oral hygiene habits from a young age, we equip children with essential knowledge and treatments for maintaining an enduringly healthy smile. Our comprehensive orthodontic services also encompass braces and Invisalign®, catering to children and adults alike, all under one familiar roof.
At our Greenwood Village establishment, we transform pediatric dental and orthodontic care into an enjoyable experience for your precious ones. Thank you for gracing us with your presence at Patra Watana Pediatric Dentistry & Iritani Orthodontics – where dentistry is a family affair, embraced by our own.
Directions to Iritani Orthodontics & Patra Watana Pediatric Dentistry
Here are the clear directions to reach Iritani Orthodontics from Interstate-25:
Traveling on I-25, use the right two lanes to take exit 200, leading to I-225 N toward I-70/Aurora/Limon, spanning 0.7 miles.

Continue on Exit 2, maintaining your position on the right lane. This involves a 0.4-mile journey as you follow signs for Tamarac St.

Stay on the right, adhering to signs for Frontage Rd/I-225 N/Yosemite St, for a distance of 0.2 miles.

As the road forks, choose the rightmost path, following signs indicating Yosemite Street, for an additional 0.2 miles.

Stay on the rightward path at the next fork, where signs again guide you toward Yosemite St. This merging process onto S Yosemite St spans 0.5 miles.

Make a left turn onto E Union Ave, covering a short distance of 440 feet.

You have now reached Iritani Orthodontics.
Here are helpful directions from I-225 Southbound:
Heading in the southwest direction on I-225 S, take the right two lanes to exit 2B, guiding you toward Yosemite St, spanning 0.2 miles.

Make a left turn onto S Yosemite St, covering a distance of 0.6 miles.

Take another left, this time onto E Union Ave, encompassing 440 feet.

After that, make a left turn and continue for 128 feet.

Finally, make a right turn.

Iritani Orthodontics will be situated on the left side.
A Brief History About Denver, CO
Nestled in the heart of the American West, Denver's history weaves a tapestry of resilience and transformation. Founded in 1858 during the Pike's Peak Gold Rush, this vibrant city quickly evolved from a rough mining camp into a bustling frontier town. With the advent of the railroad, Denver became a crucial hub, connecting the East and West. 
The city's growth was further fueled by its designation as the territorial capital of Colorado in 1867 and its subsequent elevation to statehood in 1876. As the decades passed, Denver weathered economic booms and busts, shaping itself into a cultural and economic beacon for the Rocky Mountain region. Today, Denver is a modern metropolis characterized by its diverse neighborhoods, thriving arts scene, and a deep appreciation for its storied past and its boundless future.
Living and Working in Denver
Denver today offers a dynamic blend of urban convenience and outdoor adventure. The city boasts a thriving job market across various industries, from technology and finance to healthcare and creative sectors. With a strong emphasis on work-life balance, Denverites can enjoy many recreational opportunities, from hiking in the nearby Rocky Mountains to biking along the scenic Cherry Creek Trail. 
As for lifestyle, Denver's unique neighborhoods cater to different preferences, from the historic charm of Capitol Hill to the contemporary vibe of LoDo (Lower Downtown). Its vibrant cultural scene, punctuated by museums, galleries, and music venues, ensures that residents can indulge in a rich tapestry of artistic expression.
What to See in Denver, Colorado
While in Denver, there's an abundance of captivating sites to explore. The Denver Art Museum beckons with its eclectic collection spanning centuries and cultures. At the same time, the iconic Red Rocks Amphitheatre hosts world-class concerts amid stunning natural rock formations. A visit to Union Station, an architectural gem, immerses you in the city's history and bustling urban life. For those intrigued by the past, the Molly Brown House Museum sheds light on the life of the "Unsinkable Molly Brown," a Titanic survivor.
Meanwhile, sports enthusiasts can catch a game at Coors Field or Mile High Stadium, where the Denver Broncos play. Nature enthusiasts must visit the Denver Botanic Gardens or a trip to the Denver Zoo, home to a diverse array of animals. Whether you're drawn to history, art, sports, or the great outdoors, Denver's attractions promise an enriching and memorable experience.