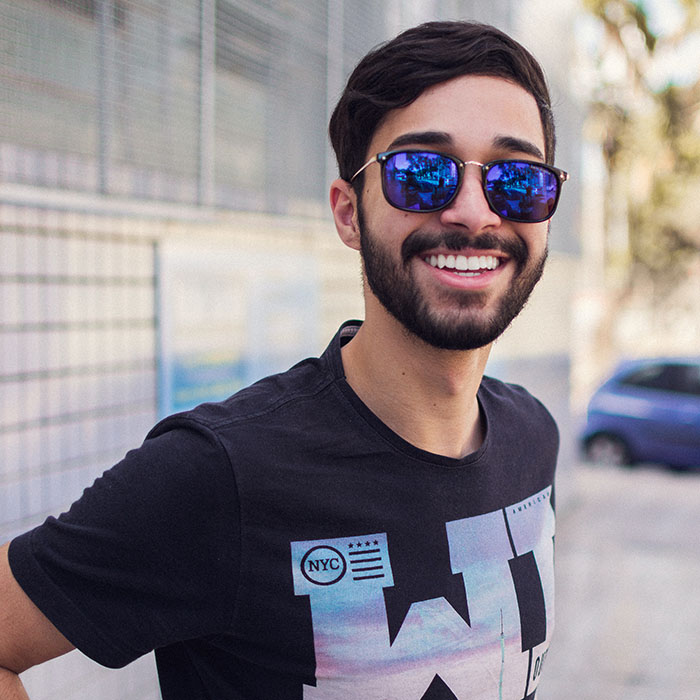 Embarking on the journey to achieve a straighter and healthier smile is an exciting decision. The question "What should I look for in an orthodontist near me?" has probably crossed your mind. Finding the right orthodontist in Greenwood Village or the Denver CO area to guide you through this transformative process is crucial. Rest assured, we have the answers to help you make an informed and confident choice.
1. Experience and Expertise
When searching for an orthodontist, experience matters. Look for a practice with a proven track record of providing exceptional orthodontic care. Experienced orthodontists have encountered a wide range of cases, making them well-equipped to handle various treatment options and challenges.
2. Advanced Technology and Treatment Options
Choose an orthodontic practice that embraces modern technology and offers a variety of treatment options. Advanced tools, such as 3D imaging and digital scanners, enhance treatment accuracy and efficiency. A practice that provides options like traditional braces, clear aligners, or clear braces ensures you receive personalized care tailored to your needs and preferences.
3. Personalized Treatment Plans
Every smile is unique, and your orthodontic treatment should reflect that. Seek an orthodontist who develops personalized treatment plans to address your specific concerns and goals. A comprehensive consultation will allow the orthodontist to understand your needs fully and create a roadmap for your smile transformation.
4. Patient-Centered Care and Comfort
A top-notch orthodontist prioritizes patient-centered care and goes the extra mile to ensure your comfort throughout the treatment process. From friendly and attentive staff to a welcoming and relaxed atmosphere, these factors contribute to a positive and stress-free experience.
5. Positive Reviews and Testimonials
Take a moment to read patient reviews and testimonials to gain insight into the experiences of others. Positive feedback and satisfied patients are a testament to the quality of care and service provided by the orthodontic practice.
6. Convenient Location and Hours
An orthodontist near you with convenient office hours ensures that you can easily schedule appointments that fit into your busy life. A location close to your home, school, or workplace simplifies your orthodontic journey, making it hassle-free and time-efficient.
7. Commitment to Continuing Education
The field of orthodontics is constantly evolving, and a reputable orthodontist demonstrates a commitment to ongoing education and professional development. Staying updated on the latest advancements ensures that you receive the most effective and cutting-edge treatments available.
Do Orthodontists Only Do Braces? Debunking the Myth!
It's a common misconception that orthodontists only provide braces as their primary service. While orthodontics indeed involves the correction of misaligned teeth and jaws, many orthodontic practices offer a broader range of treatments and services to cater to diverse dental needs. At Iritani Orthodontics, we pride ourselves on being more than just an orthodontic practice; we are also a trusted pediatric dental practice, providing comprehensive care for patients of all ages.
Orthodontics: Beyond Braces
While braces are a cornerstone of orthodontic treatment, modern orthodontists offer an array of innovative options to straighten teeth and correct bite issues. From traditional braces to clear aligners and clear braces, there is a treatment option for every smile. Orthodontists meticulously analyze your unique dental needs to recommend the most suitable approach, ensuring your journey to a confident and aligned smile is effective and comfortable.
Pediatric Dentistry: Caring for Growing Smiles
As a comprehensive dental practice, we specialize in pediatric dentistry, providing specialized care tailored to your child's oral health needs. Our gentle and compassionate approach is designed to make your child's dental experience positive and stress-free. From preventive care and dental cleanings to dental sealants and fluoride treatments, we are dedicated to promoting your child's optimal oral health from an early age.
A Comprehensive Dental Home
At Iritani Orthodontics, our mission is to serve as your family's comprehensive dental home. Combining orthodontic expertise with pediatric dental care allows us to address your family's dental needs conveniently and comprehensively. Whether your child requires routine check-ups, your teenager needs orthodontic treatment, or you seek dental care for yourself, our skilled team is equipped to deliver exceptional care for patients of all ages under one roof.
Schedule Your Consultation Today
Choosing the right orthodontist is an essential step in achieving the smile of your dreams. At Iritani Orthodontics, we embody all these qualities and more, with a passion for creating beautiful and healthy smiles. Our skilled team is dedicated to delivering exceptional orthodontic care in a friendly and welcoming environment. Schedule your consultation today, and let us be your partners in achieving a confident and radiant smile that will last a lifetime! Make sure to get directions to our Greenwood Village practice, also convenient for patients in Denver CO.
Top image used under CC0 Public Domain license. Image cropped and modified from original.
The content on this blog is not intended to be a substitute for professional medical advice, diagnosis, or treatment. Always seek the advice of qualified health providers with questions you may have regarding medical conditions.