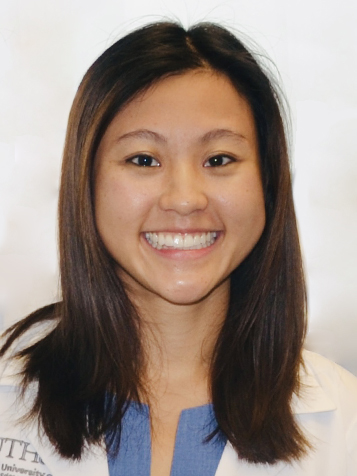 Dr. Megan grew up in the Greenwood Village area. She attended Cottonwood Creek Elementary, Campus Middle School, and Cherry Creek High School, where she was student body president, debate captain, and played soccer, basketball, and soccer. Dr. Megan attended the University of Denver for her undergraduate studies and then did her dental training at the University of Colorado School of Dental Medicine.
Knowing she loved treating children and adolescents, Dr. Megan decided to continue her education and specialize in pediatric dentistry. She is currently in Houston doing her pediatric dental training at the University of Texas Health and Science Center. Studying at one of the largest medical centers in the world, Dr. Megan sees a lot of medically complex cases and patients with special healthcare needs.
In her free time, Dr. Megan likes spending time outside and traveling. She enjoys skiing, biking, and hiking. She is excited to come back to Colorado after completion of her residency program.
In addition to her passion for pediatric dentistry, Dr. Megan is interested in giving back to the community and has volunteered with the Special Olympics Colorado, the Japanese American Citizens League, the Children's Hospital Colorado, and the San Jose Clinic in Houston, Texas. She also did a dental mission trip in Coatepeque, Guatemala during dental school.
Memberships:
American Academy of Pediatric Dentistry
Houston Academy of Pediatric Dentistry
Texas Association of Pediatric Dentistry
American Dental Association
Colorado Dental Association